Others' Milk
The Potential of Exceptional Breastfeeding
Exceptional breastfeeders find creative ways to feed and care for their children—such as by inducing lactation, sharing milk, or exclusively pumping. They want to adhere to the societal ideal of giving them "the best" but sometimes have to face off with dogmatic authorities in order to do so. Breastfeeding is never going to be the feasible choice for everyone, but it should be accessible to anyone.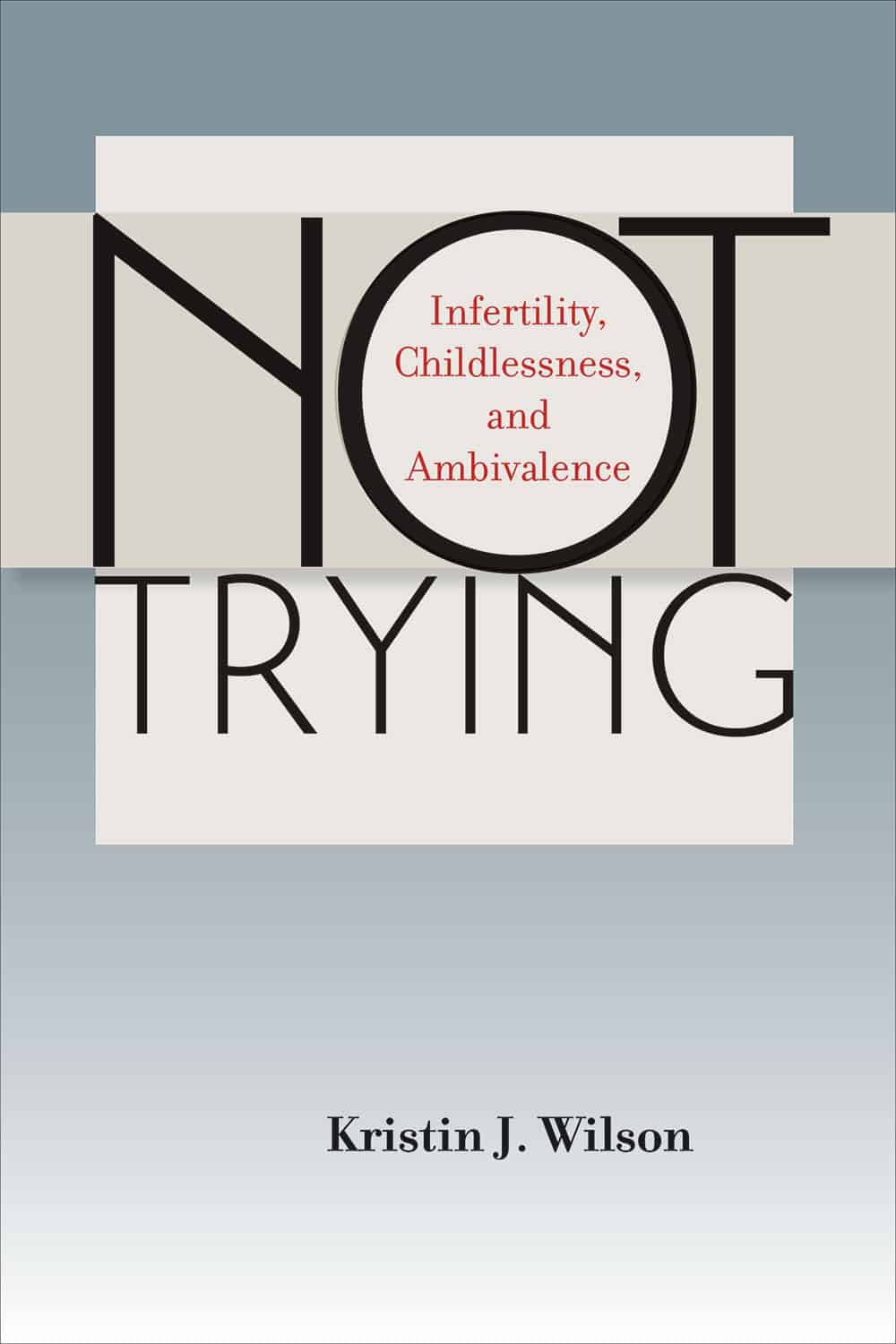 Not Trying
Infertility, Childlessness, and Ambivalence
The majority of U.S. women diagnosed as infertile avoid treatment. The women whose interviews appear in Not Trying belong to this majority. Some support the prevailing cultural narrative that women are meant to be mothers and refuse to see themselves as childfree by choice. Most of these women experience deep ambivalence about motherhood and non-motherhood, never actually choosing either path.
Scholar – Activist
Kristin J. Wilson
Kristin J. Wilson is Chair of the Anthropology Department at Cabrillo College in Aptos, California. She received a doctorate in Sociology at Georgia State University and an M.A. in Anthropology at the University of South Carolina. Her research focuses on themes of reproductive justice.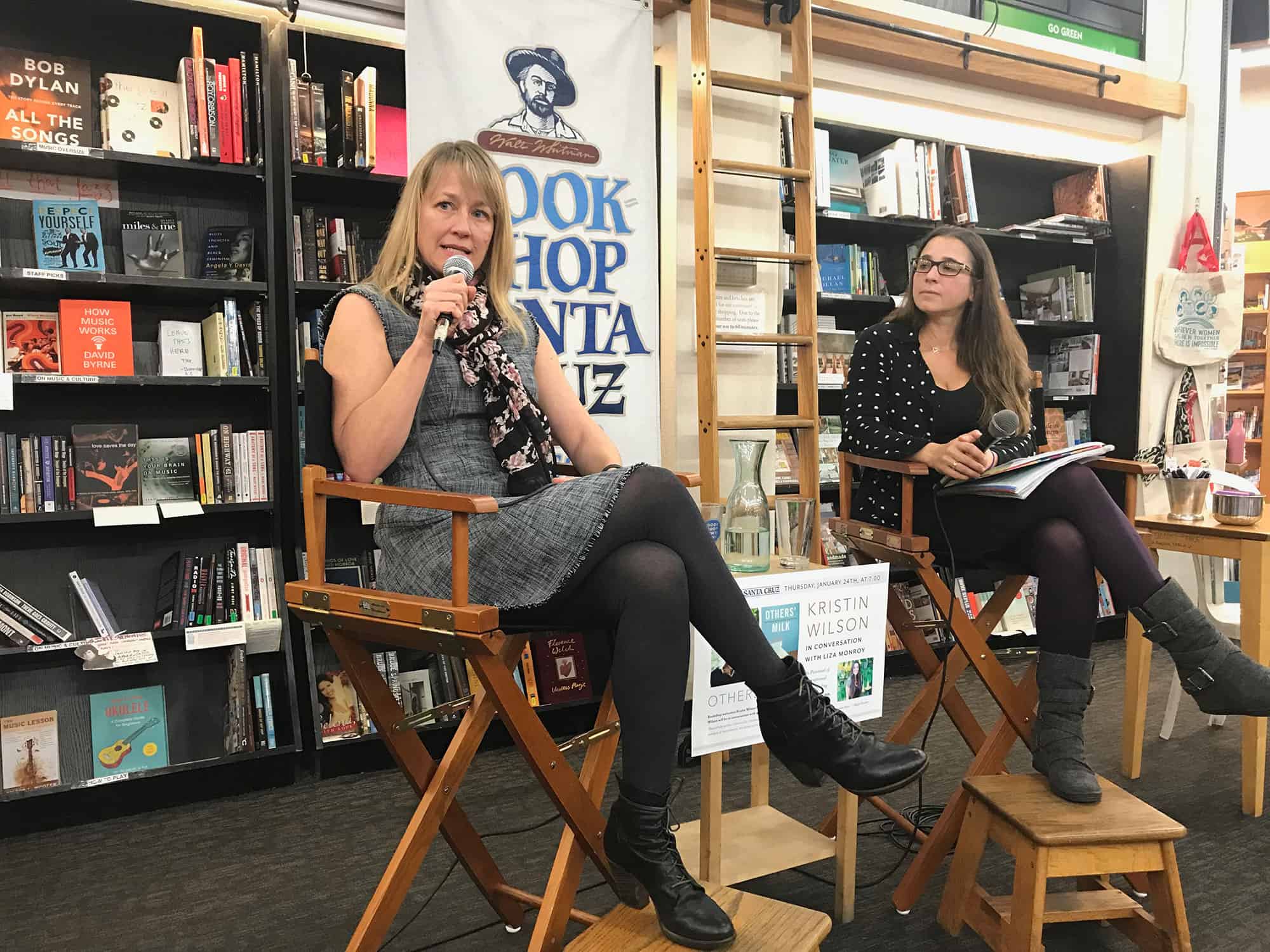 Read Liza Monroy's article on the experience of breastfeeding, which features her discussion with Dr. Wilson, in the Washington Post.
Beautifully written, historically informed, and full of surprising stories about breastfeeding from the margins of mainstream, this book nurtures a more diverse set of breastfeeding practices and a language to speak them. It is a riveting read.
— Alison Bartlett, author of Breastwork: Rethinking Breastfeeding
With rich detail, Others' Milk demonstrates how breastfeeding is a process, an identity, and a performance that is not simply about nourishing children, but one that reveals larger meanings of gender, sexuality, race, inequality—and the limiting ways we imagine bodies can and should be used.
— Jennifer Reich, author of Fixing Families: Parents, Power, and the Child Welfare System and Calling the Shots: Why Parents Reject Vaccines
The voices of the interviewees shine through on every page. [...] Challenging the static image of the desperate infertile woman is an important contribution to the growing literature on women, motherhood, and health. Not Trying serves as an excellent complement to studies that examine the culture of motherhood and the medicalization of women's bodies.
— H-Net Reviews in the Humanities & Social Sciences
The image of the 'desperate' infertile woman one sometimes encounters in the media is based on studies of the experience of infertility among treatment-seekers. We know little about the experiences of other infertile women, many of whom are not white, not middle class, and not heterosexual. Kristin Wilson's book provides us with a long overdue look at these other women, who do not fully buy into dominant discourses such as the medicalized model of infertility and the 'Motherhood Mandate.' They do not necessarily define themselves as infertile, they do not unambiguously desire to become mothers, and they are decidedly less committed to treatment.
— Arthur L. Greil, author of Not Yet Pregnant: Infertile Couples in Contemporary America
Kristin Wilson has looked beyond the 'desperate infertile' and looked at the real women who are not having babies. Some would have, had things been different; some didn't want to; some sorta might someday kinda plan on it if things work out. Here it is that we find most of the women who are not mothers – not gloriously reveling in 'childfree living,' and not unendingly doing pointless fertility treatments. They are in that in-between place where no one, before Kristin Wilson, seems to have looked.
— Barbara Katz Rothman, City University of New York, author of Recreating Motherhood
Kristin Talks About Her Book
Breast-feeding a 3.5-year-old isn't creepy, it's hilarious
A discussion with Dr. Wilson about the experience of breastfeeding is featured in Liza Monroy's article in the Washington Post.
University of West Georgia • Carrollton, GA • Sponsored by the Department of Sociology • 2 pm
Georgia State University • Atlanta, GA • Sponsored by the Department of Sociology, the Department of Anthropology, and the Alpha Epsilon Chapter of the Sigma Theta Tau Honors Nursing Society • 2 pm
Bookshop Santa Cruz • Santa Cruz, CA • In conversation with author Liza Monroy • 7pm
Celebration of Authors Event Rutgers University Press • American Anthropological Association Annual Meeting, San Jose, CA, Exhibit Hall Booth #404 • 2-5 pm
Radio Interview • KKUP 91.5
Radio Interview • NPR Oregon "Jefferson Exchange" Live 9-10am PST
Radio Interview • WAMC, Albany, NY "51%" airs Dec 12, 3 pm EST
Radio Interview • Youngstown, Ohio "The Louie Free Show" Live 8:05 am PST
Radio Interview • WNHN Concord, New Hampshire, "The Arnie Arnesen Show" Live 9:10 am PST
Radio Interview • KZYX Ukiah, CA "Wildoak Living" Live with callers 11 am PST
Radio Interview • WRFG Atlanta, GA "Alternative Perspectives" Live 3:05 pm PST
Radio Interview • KGNU Denver, CO "Connections" Live 7:30 am PST
Dinner discussion – Emillio Mesa's • San Francisco, CA • Invitation-only
Signing – Rutgers University Press Booth, American Anthropological Association Exhibitors' Hall • 2- 5pm
National Women's Studies Association • Atlanta, GA
American Anthropological Association • San Jose, CA
Sociologists for Women in Society • Denver, CO
Radio Health Journal – "Exceptional Breastfeeding"
KCBX San Luis Obispo, CA "Ideasphere"
WUML Lowell, MA "Thinking Aloud" (Live)
IHub Palm Springs, CA "Conversations with Charlie Dyer"
WORT Madison, WI "The 8am Buzz"
KKUP Santa Cruz "Wimmin's Music Hour" (Live)
"Conversations Live" with Cyrus Webb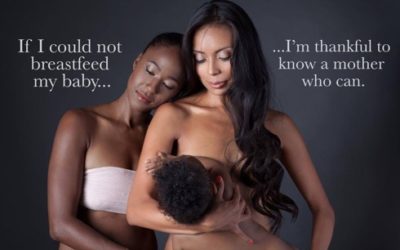 Photograph by Michael Oliveri. Breastfeeding saves lives according to researchers. A study headed up by Drs. Melissa Bartick and Alison Stuebe published in Maternal and Child Nutrition looks at all the research to date and concludes that it saves mothers as well as...